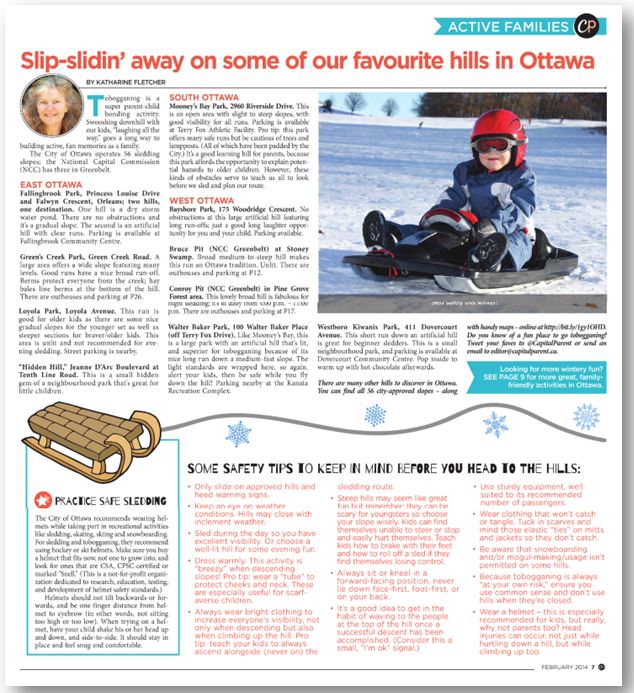 Read my column on Capital Parent's blog,
where you can also read the full current issue.
We've been slip-slidin' away on some of our favourite hills in Ottawa, have you?
By Katharine Fletcher
Tobogganing is a super parent-child bonding activity. Swooshing downhill with our kids, "laughing all the way," goes a long way to building active, fun memories as a family.
The City of Ottawa operates 56 sledding slopes; the National Capital Commission (NCC) has three in Greenbelt.
. . .
Read the full story on
Capital Parent's blog
.