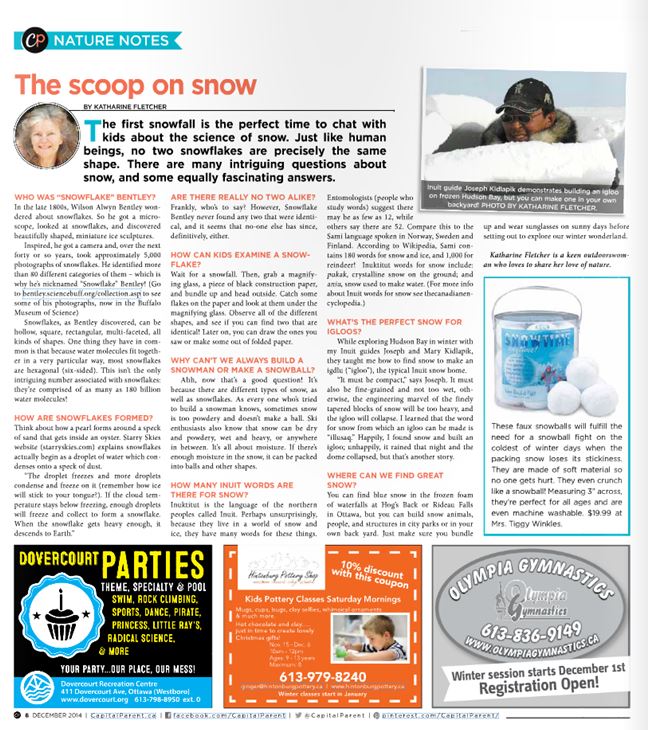 Read my column on Capital Parent's blog,
where you can also read the full current issue.
The first snowfall is the perfect time to chat with kids about the science of snow. Just like human beings, no two snowflakes are precisely the same shape. There are many intriguing questions about snow, and some equally fascinating answers.
By Katharine Fletcher
Who was "Snowflake" Bentley?
In the late 1800s, Wilson Alwyn Bentley wondered about snowflakes. So he got a microscope, looked at snowflakes, and discovered beautifully shaped, miniature ice sculptures.
Inspired, he got a camera and, over the next forty or so years, took approximately 5,000 photographs of snowflakes. He identified more than 80 different categories of them – which is why he's nicknamed "Snowflake" Bentley!
. . .
Read the full story on
Capital Parent's blog
.