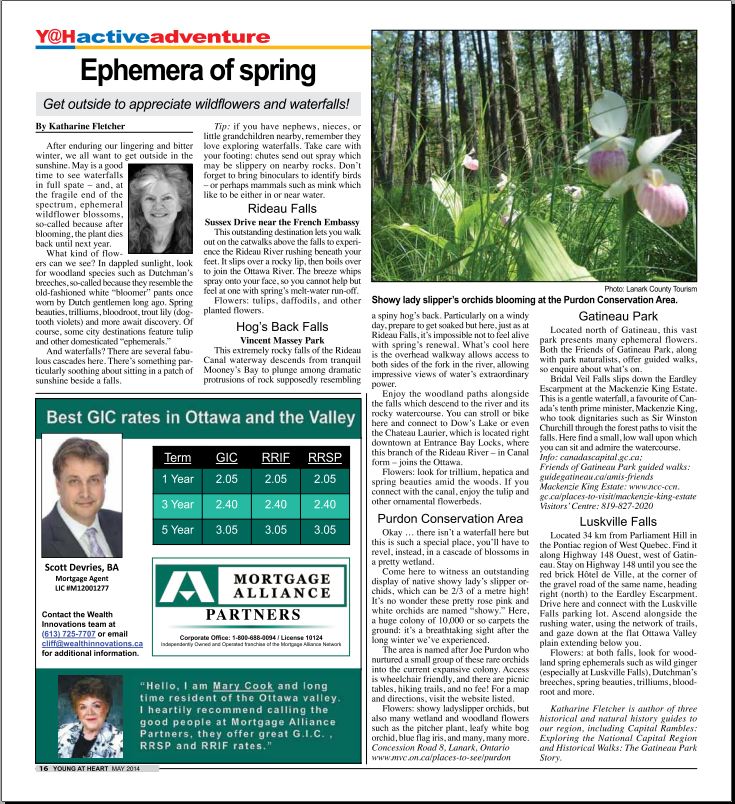 Get outside to appreciate wildflowers and waterfalls!


Story by Katharine Fletcher
After enduring our lingering and bitter winter, we all want to get outside in the sunshine. May is a good time to see waterfalls in full spate – and, at the fragile end of the spectrum, ephemeral wildflower blossoms, so-called because after blooming, the plant dies back until next year.
What kind of flowers can we see? In dappled sunlight, look for woodland species such as Dutchman's breeches, so-called because they resemble the old-fashioned white "bloomer" pants once worn by Dutch gentlemen long ago. Spring beauties, trilliums, bloodroot, trout lily (dog-tooth violets) and more await discovery. Of course, some city destinations feature tulip and other domesticated "ephemerals."
And waterfalls? There are several fabulous cascades here. There's something particularly soothing about sitting in a patch of sunshine beside a falls…
. . .