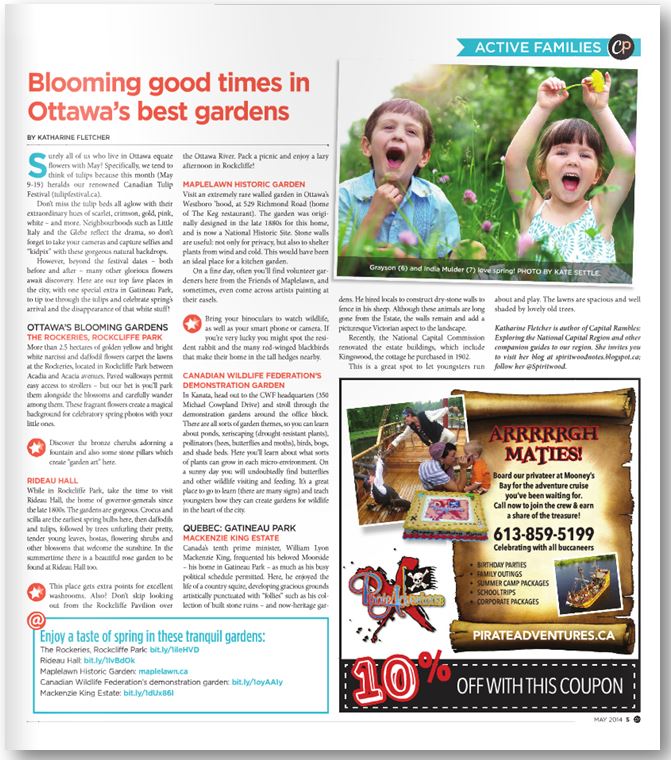 Read my column on Capital Parent's blog,
where you can also read the full current issue.
Surely all of us who live in Ottawa equate flowers with May? Specifically, we tend to think of tulips because this month (May 9-19) heralds our renowned Canadian Tulip Festival.
By Katharine Fletcher
Don't miss the tulip beds all aglow with their extraordinary hues of scarlet, crimson, gold, pink, white – and more. Neighbourhoods such as Little Italy and the Glebe reflect the drama, so don't forget to take your cameras and capture selfies and "kidpix" with these gorgeous natural backdrops.
However, beyond the festival dates – both before and after – many other glorious flowers await discovery. Here are our top fave places in the city, with one special extra in Gatineau Park, to tip toe through the tulips and celebrate spring's arrival and the disappearance of that white stuff!
. . .
Read the full story on
Capital Parent's blog
.