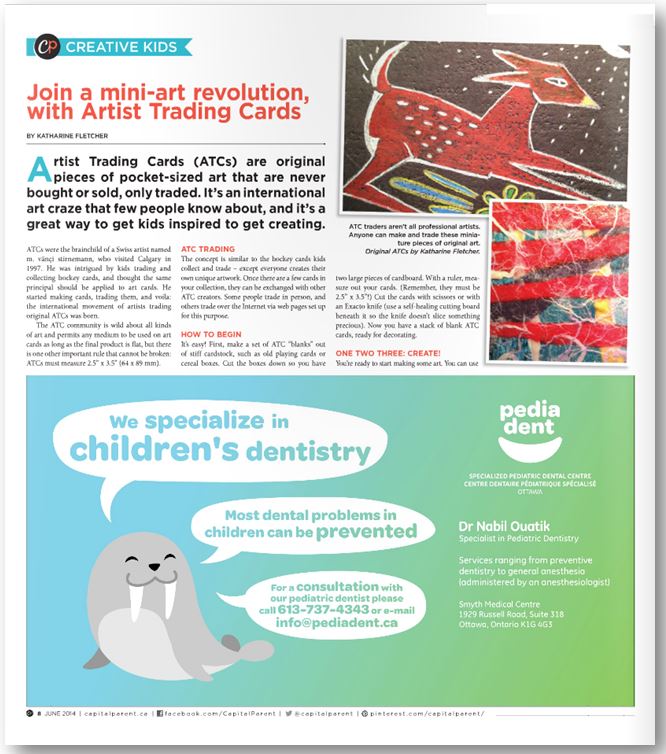 Read my story on Capital Parent's blog,
where you can also read the full current issue.
Artist Trading Cards (ATCs) are original pieces of pocket-sized art that are never bought or sold, only traded. It's an international art craze that few people know about, and it's a great way to get kids inspired to get creating.
By Katharine Fletcher
ATCs were the brainchild of a Swiss artist named m. vänçi stirnemann, who visited Calgary in 1997. He was intrigued by kids trading and collecting hockey cards, and thought the same principal should be applied to art cards. He started making cards, trading them, and voila: the international movement of artists trading original ATCs was born.
. . .
Read the full story on
Capital Parent's blog
.