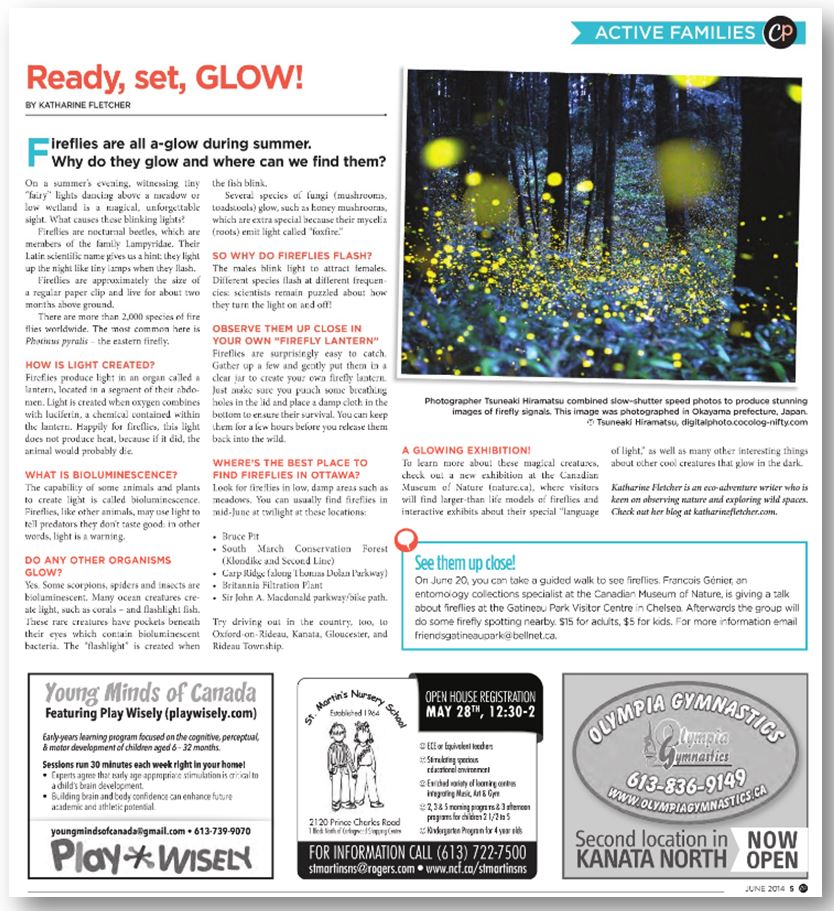 Read my column on Capital Parent's blog,
where you can also read the full current issue.
Fireflies are all a-glow during summer. Why do they glow and where can we find them?
By Katharine Fletcher
On a summer's evening, witnessing tiny "fairy" lights dancing above a meadow or low wetland is a magical, unforgettable sight. What causes these blinking lights?
. . .
Find out by reading my full story on
Capital Parent's blog
.