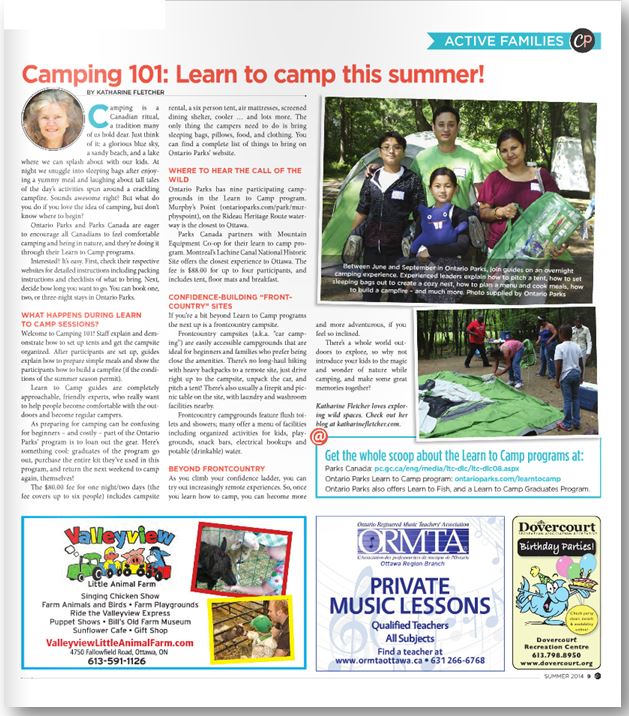 Read my column on Capital Parent's blog,
where you can also read the full current issue.
Camping is a Canadian ritual, a tradition many of us hold dear. Just think of it: a glorious blue sky, a sandy beach, and a lake where we can splash about with our kids. At night we snuggle into sleeping bags after enjoying a yummy meal and laughing about tall tales of the day's activities spun around a crackling campfire. Sounds awesome right? But what do you do if you love the idea of camping, but don't know where to begin?
By Katharine Fletcher
Ontario Parks and Parks Canada are eager to encourage all Canadians to feel comfortable camping and being in nature, and they're doing it through their Learn to Camp programs.
Interested? It's easy. First, check their respective websites for detailed instructions including packing instructions and checklists of what to bring. Next, decide how long you want to go. You can book one, two, or three-night stays in Ontario Parks.
. . .
Read the full story on
Capital Parent's blog
.