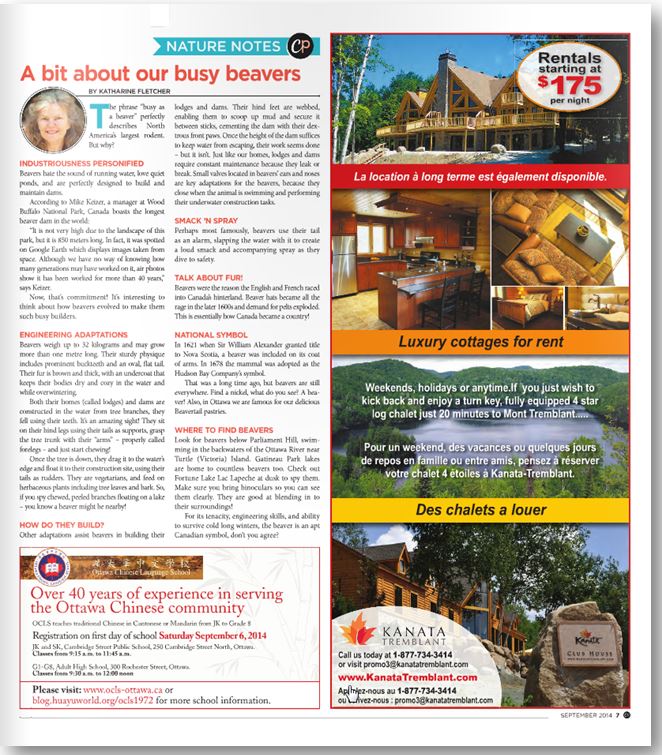 Read my column on Capital Parent's blog,
where you can also read the full current issue.
The phrase "busy as a beaver" perfectly describes North America's largest rodent. But why?
By Katharine Fletcher
Industriousness personified
Beavers hate the sound of running water, love quiet ponds, and are perfectly designed to build and maintain dams.
According to Mike Keizer, a manager at Wood Buffalo National Park, Canada boasts the longest beaver dam in the world:
"It is not very high due to the landscape of this park, but it is 850 meters long. In fact, it was spotted on Google Earth which displays images taken from space. Although we have no way of knowing how many generations may have worked on it, air photos show it has been worked for more than 40 years," says Keizer.
Now, that's commitment! It's interesting to think about how beavers evolved to make them such busy builders.
. . .
Read the full story on
Capital Parent's blog
.