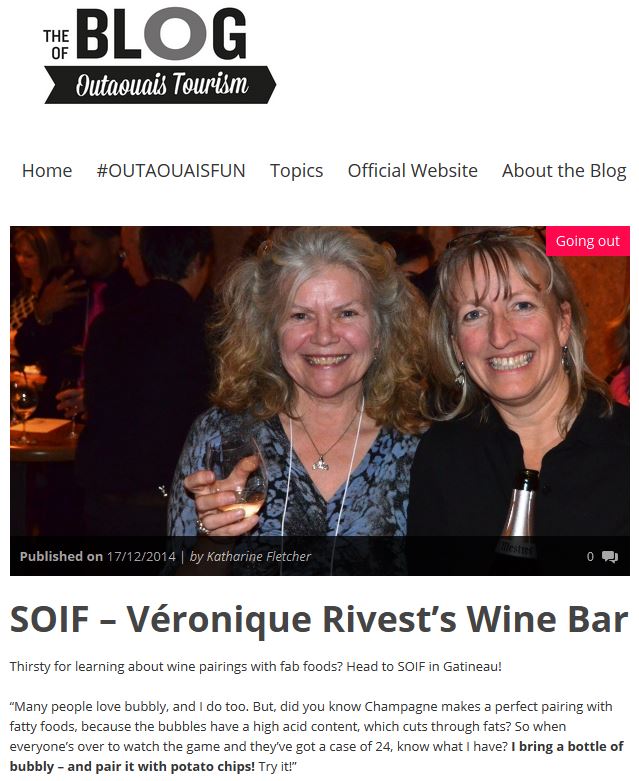 Story by Katharine Fletcher, Photos by Eric Fletcher
With so many wines available these days, how can you decide what to buy for that special occasion?
Read how I solved that particular problem by
visiting Soif
, a wine bar that opened in Gatineau in 2014.
. . .
Learn about more West Quebec activities and destinations from local writers by browsing
Tourisme Outaouais' blog
.